Every business uses Social Media these days but how many times have you heard the phrase "we are on Facebook but haven't been on for ages!" This is common for lots of businesses and means they are really missing out on a host of opportunities to market their products and services. Social media offers a host of platforms to get your message out there so can you afford to miss out?
Social media is fast becoming the medium for the world to communicate, meaning the potential for your business to benefit from this is more crucial than ever, its vital however to understand the platforms and the way they operate to ensure you get the correct message out to the world! Why not send us a message to see how we could make growing your business on social media easier than ever?
Here at Social+ we live and breathe social media. We are passionate about helping business to enhance and grow their online presence. We are based in the North East of England and have clients in different areas around the country.
Our aim is to ensure your business is sending out the right image and message on a range of social networks including, Facebook, Twitter, Instagram and Pinterest.
Our social media managers keep on top of the new platforms and the changes that happen, the trends and the dos and the don'ts.
Why should you work with us?
Approachable
We are interested in the people behind the business. We are easy to talk to and look forward to meeting people and working with them.
Flexible
As we work outside of the 9-5, we can meet you and talk with you around your day to day business and we create packages that are exactly what you require so you only pay for what you need.
Affordable
Our packages are competitively priced, with add on services to suit all business needs and budgets
Accountable
We treat your business like our own, we are excited to see it grow, and develop its online presence.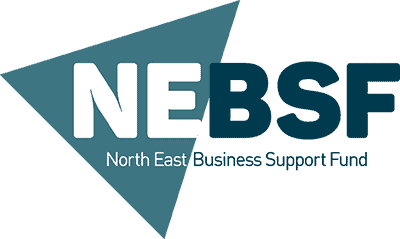 Registered Provider for the North East Business Support Fund
I am a registered Provider for NBSL's North East Business Support Fund helping businesses to improve their competitiveness. Find out more at https://www.nbsl.org.uk/nebsf